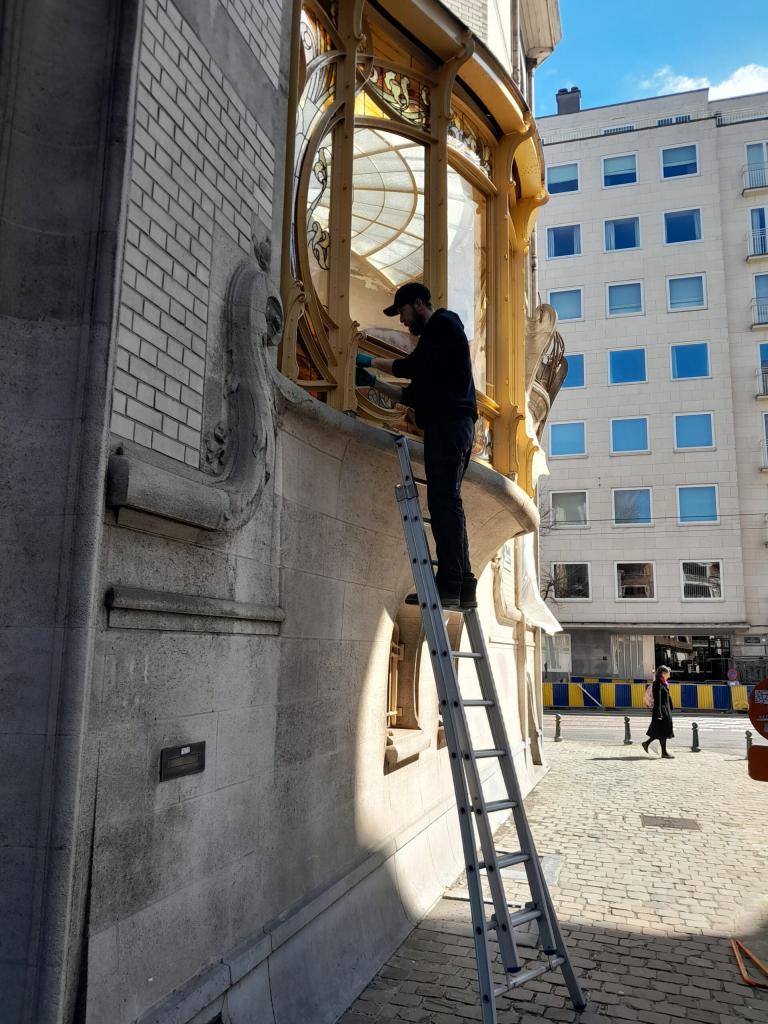 Heritage classes
Every Tuesday, 09:30 — 12:30
The 1001 lives of the Maison Hannon
In 1905, Edouard Hannon, an engineer with a passion for photography, and his wife Marie Debard moved into their new home, designed by the architect Jules Brunfaut.
How was life organised in this house with its impressive staircase? How have today's restorers brought back to life the work of the craftsmen of the time?

From house to museum, via a gallery dedicated to photography, we will follow, step by step, the evolution of the building to decode the traces of its thousand and one lives.
 5th and 6th grades of primary school
Avenue de la Jonction, 1 in Saint-Gilles
Every Tuesday from 9.30am to 12.30pm
Disclaimer: the heritage classes are only available in French and in Dutch. 
Make your reservation here.